IT'S GETTING annoying! All these toxic people, both on the streets and behind their laptops throwing shades at those who are trying to do something for the planet. 
Let's be clear, you are pointless!
Yes, you are pointless in this struggle for climate justice.
Look at the obvious state of the world that we are in. It is due to our disregard or contempt for the environment, planet and those fighting to protect it.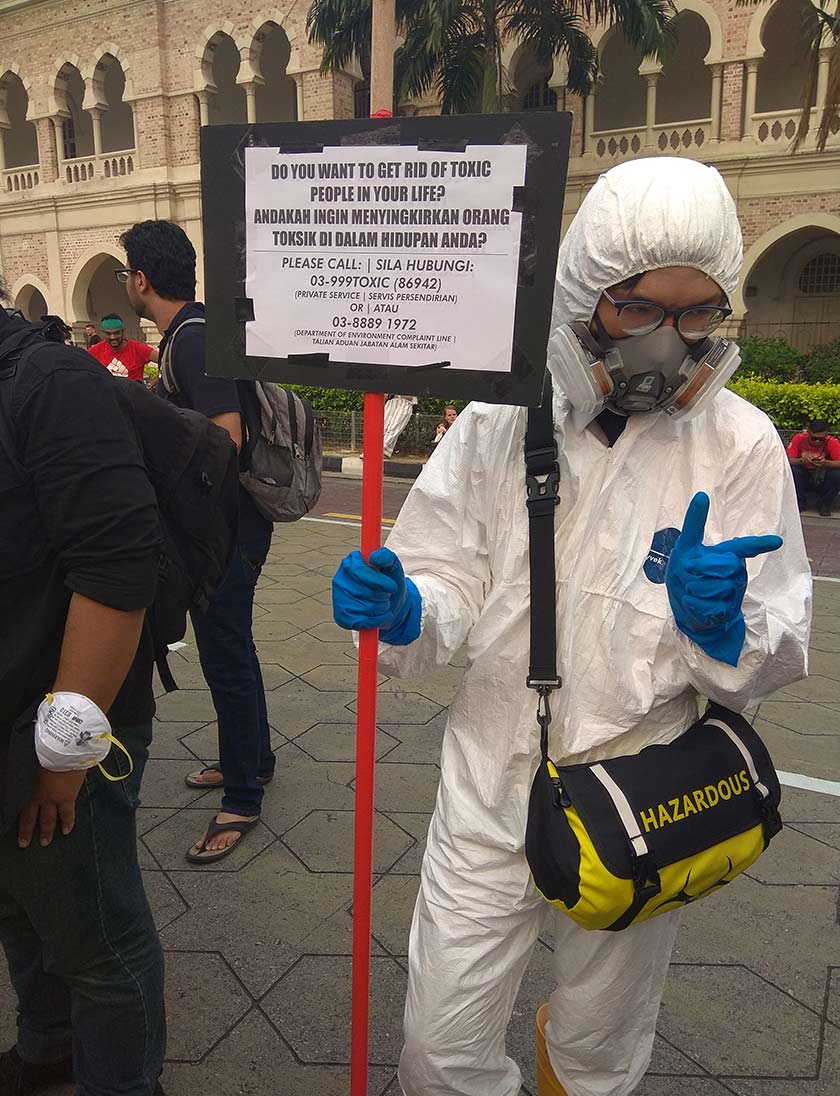 Unless, your judgment is also clouded by the seasonal transboundary haze, thanks to the 'courtesy' of our neighbour in the region. 
Climate crisis is the biggest threat facing all and this has been further validated by health professionals around the world.
Refer to the recent report by the Royal Society of Tropical Medicine and Hygiene. Climate crisis will be posing (if not already) the biggest challenge to our health in the next 25 years.
Medecines Sans Frontieres (MSF) or Doctors Without Borders, the international medical humanitarian organisation that is working in climate-hotspot areas has sounded this off too in their 'Climate Change and Health: an urgent new frontier for humanitarism' special report as part of the  Lancet Countdown project which assesses current and future climate-related impacts on health.
MSF's Avril Benoit said, "For every headline disaster, there are ripples of related disasters and attendant medical crises.
"With warmer temperatures, rising sea levels, and heavy rains, we can expect to see an increase in climate-sensitive diseases, including waterborne diseases like cholera as well as vector-borne diseases spread by growing numbers of mosquitoes and ticks, such as malaria, dengue fever, and Lyme disease."
If you're still oblivious to the sort of harms that are lurking around us with the melting of ice caps and glaciers in the Antartic and the burning of Amazon rainforests, then listen to our Orang Asli brothers and sisters back home.
They've been witnessing firsthand the impacts of deforestation and climate change and have been on the forefront struggling to protect not only their homes but ours too.
If you are fine with the planet being on fire and paving our own highway to hell on Earth, then count your days as your doomsday clock ticks.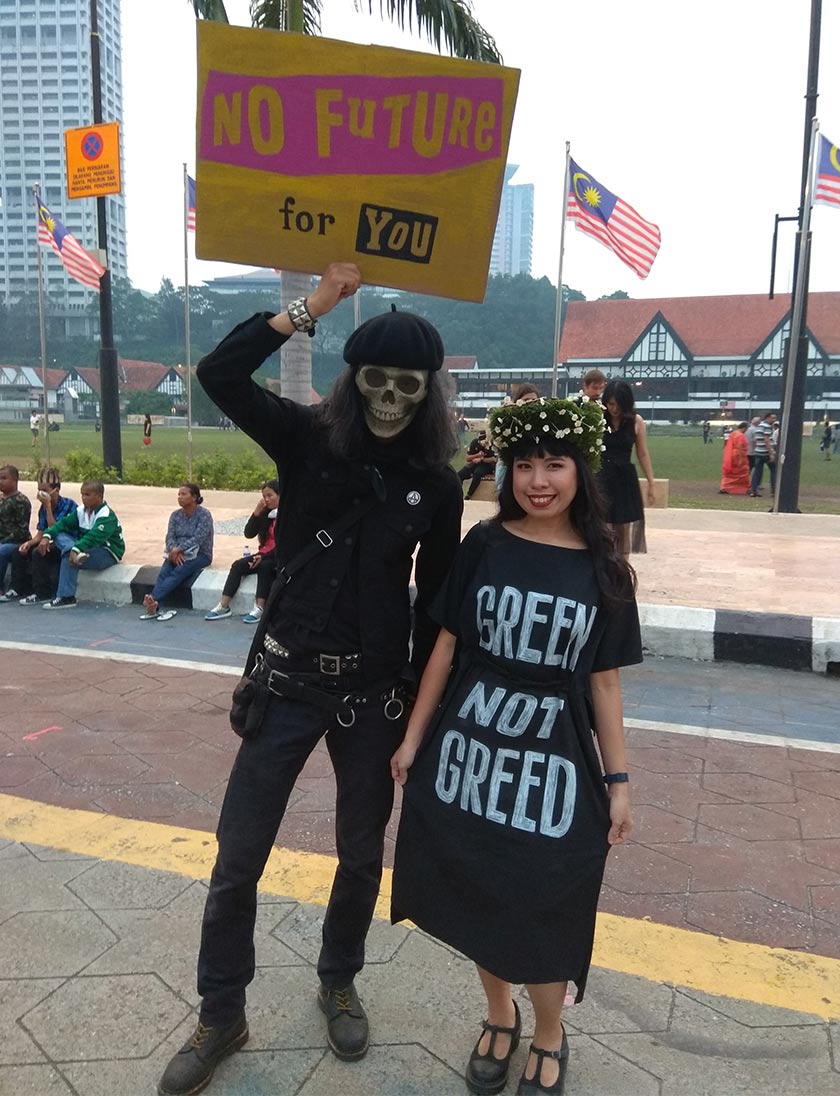 Because the rest of us will not sit by the sidelines while governments and corporations continue massacring us all with their bussiness as usual, profit above planet approach.
The global climate strike in part thanks to the young climate change activist Greta Thunberg, and #MyClimateStrike and #OpsDaruratIklim in Malaysia are a testament that people everywhere have had enough with all talk and no action on climate change.  
It was so heartwarming to see many – Malaysians and non-Malaysians, adults and children, going on the streets despite the haze for the climate strike demanding climate justice and calling out government inaction on this state of emergency.
It is clear that the haze has been choking us all since early September. Yet, this has been a reality for the past 20 or 30 years and it is especially alarming this time round.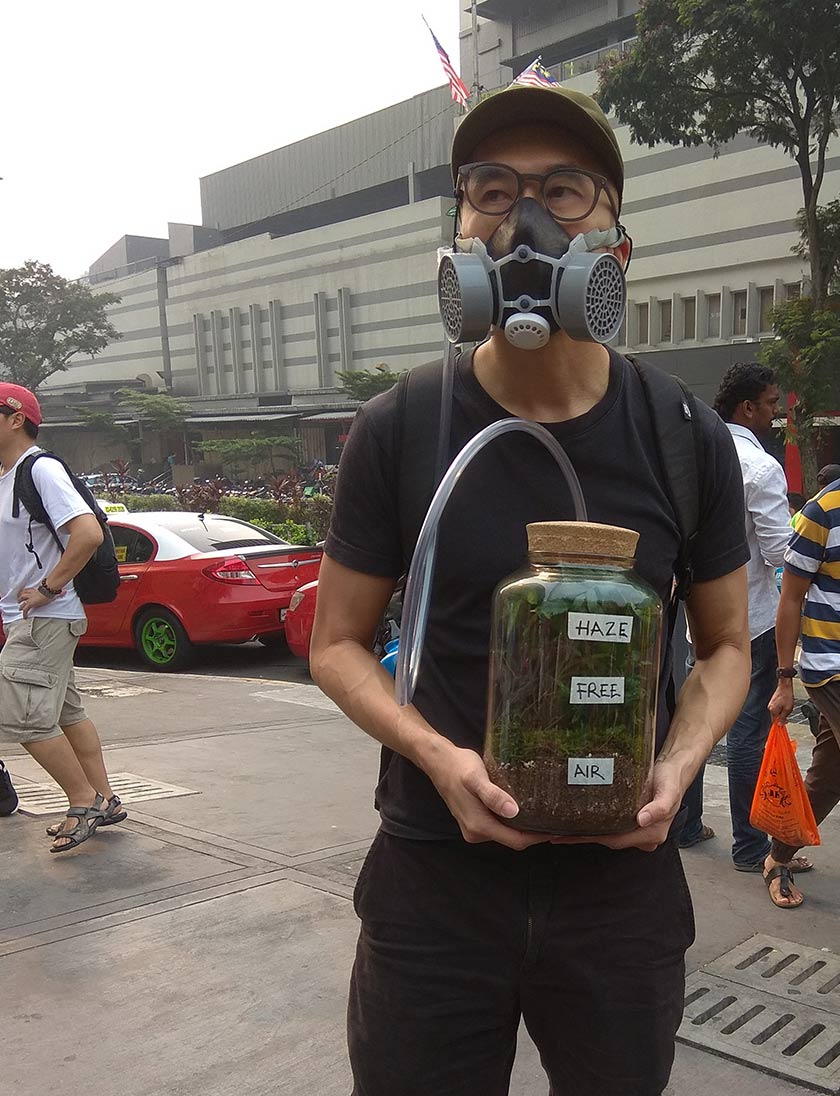 Among the demands put forth by those from Sogo to Dataran Merdeka as part of the strike on 21 September was for a systems change, for the government to come up with a haze and transboundary pollution Act and form a special committee to investigate the perpetrators behind the haze.
We can't afford to be choking to death every year.
So while you keep on being in denial on the state of climate emergency and being pointless in the struggle and fight of those who want a better environment and future for everyone, the struggle will continue whether you think it is pointless until climate action is taken.
In what will be a historic week, in over 150 countries the global climate strike is taking place from September 21 – 27.
---
* Sathesh Raj is a regular contributor at www.astroawani.com and is into all things nature and science.
* * The views and opinions expressed in this article are those of the author(s) and do not necessarily reflect the position of Astro AWANI.