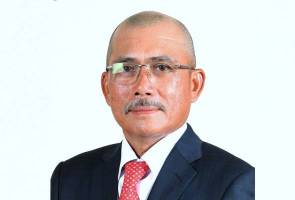 KUALA LUMPUR
: Some RM12 million in online sales were recorded by the Federal Agricultural Marketing Authority (FAMA) AgroBazaar and National Fishermen's Association (NEKMAT) Nekmatbiz products in the Klang Valley during the Movement Control Order (MCO).
Agriculture and Food Industry Minister, Datuk Seri Dr Ronald Kiandee, said the digital marketing initiative is aimed at ensuring demand for the agricultural products remain constant and that they can be promoted directly to the consumer.
"This is something out of the ordinary that has happened during the Movement Control Order (MCO), and if it can be sustained, could become a method of selling online that holds promise for something big.
"The ministry is encouraging online businesses as a new FAMA focus to raise the economic status of producers, farmers, fishermen and others through entrepreneurship," he told reporters after visiting the FAMA Federal Territory of Kuala Lumpur and Putrajaya office yesterday.
This initiative has benefitted 1,500 farmers, 56,000 fishermen and 100 FAMA entrepreneurs.
"FAMA is not just focused on the Klang Valley, it will be opening online business operation centres in other states. It will become the future trend of obtaining food online," he said, adding that the ministry is also focused on a business-to-business (B2B) e-commerce initiative that has already been started with a few companies.
— BERNAMA