Decorating Your Prefab Home: Tips to Make it Stylish & Unique
What are some tips for decorating a prefab home to make it feel unique?
How can I make a small prefab home feel spacious and airy?
What are some budget-friendly ways to customize a prefab home?
What are the best paint colors for a prefab home interior?
How can I decorate my prefab home to reflect my personal style?
What flooring options work best in a prefab home?
How can I creatively decorate awkward angled walls or ceilings in a prefab home?
What are some ideas for adding architectural interest to a basic prefab home exterior?
What lighting ideas help make a prefab home feel warm and inviting?
How can I decorate my prefab home for optimal energy efficiency?

How to Decorate Your Prefab Home for a Stylish, Unique Look
Prefabricated homes offer many advantages like affordability, sustainability, and quick construction. However, some prefab homes can feel cookie-cutter or sterile right out of the box. Luckily, there are many creative ways to customize your prefab home's interior so it feels stylish, inviting, and uniquely you.
Incorporate Color and Patterns
Paint, wallpaper, rugs, pillows and other colorful accents are an easy way to personalize a prefab home. Bold patterns like graphic wallpaper or patterned area rugs add visual interest to plain walls and floors. Warm paint colors like sage green,sky blue or buttercream yellow help prefab interiors feel vibrant and cheerful.
Don't be afraid to use color and patterns in a mix-and-match, eclectic way. For example, pair a boldly striped rug with a vibrant floral pillow. This type of purposefully mismatched look is whimsical and chic.
Highlight Architectural Elements
Most prefab homes include architecturally interesting elements like exposed beams, skylights, or extra tall ceilings. Use decor to highlight these details. For example:
Paint exposed ceiling beams a contrasting color to make them pop.
Decorate the area under skylights with indoor plants to draw the eye up.
Hang a showstopping light fixture to take advantage of high ceilings.
Calling attention to unique architectural features makes a prefab home feel special.
Incorporate Meaningful Decor
Fill your prefab home with decor that tells a story. Display:
Family photos
Souvenirs from vacations
Collections like vintage maps or your grandma's quilt collection
Artwork by your talented kids
Personal treasures like these give a mass-produced prefab home lots of heart and character.
Upgrade the Details
Swapping out standard hardware for higher end fixtures and finishes elevates a basic prefab home. Some detail upgrades to try:
Replace plain cabinet knobs with whimsical custom handles.
Swap generic light fixtures for stylish statement lights.
Install higher end kitchen and bathroom faucets.
Upgrade carpeting to hardwood flooring.
Splurging just a little on the finer details (while saving on construction costs) helps a prefab home feel custom.
Work Around Quirks
Prefab homes sometimes have unconventional shapes and slopes. Work with these quirks instead of fighting them. For example:
Turn an awkward corner into a cozy reading nook.
Use angled ceilings as a unique art display space.
Incorporate uneven walls or soffits into shelving or storage solutions.
Embracing the home's unusual traits gives you lots of creative decorating potential.
With imagination and personal touches, your prefab home's cookie-cutter roots will vanish. It will feel warm, welcoming, and distinctly you. What decoration ideas can make your prefab home stylish and unique?
Decorating a Small Prefab Home for a Spacious, Airy Feel
Prefab homes are prized for efficiency, but smaller floorplans can sometimes feel cramped. Thankfully, there are many decorator tricks to make a tiny prefab home appear more spacious and breezy. With thoughtful layout and decor choices, even the most compact prefab can feel open and airy.
Choose Light, Neutral Color Schemes
Stick with soft, neutral wall colors like ivory, light tan, or very pale gray. Keep the palette consistent throughout all the main living spaces for a soothing, seamless look. Add texture interest with natural fiber rugs in sisal or jute.
Light neutrals and natural textures make small prefab interiors feel airier. Dark colors overwhelm.
Let In Lots of Natural Light
Prefab construction makes it easy to install plenty of windows. Position windows to maximize sunlight from all angles. East/west for morning/afternoon sun, north for ambient daytime light.
Supplement with skylights and transom windows wherever possible. Open up interior doors and rooms to allow natural light to flow throughout.
Keep Furniture Low Profile
Furniture with a light, airy appearance keeps things visually open. Some good options:
Metal or glass tables
Upholstered beds with short, squat legs
Sectionals and sofas with exposed legs
Shelving units rather than bulky cabinets
Lightweight slipper chairs or stools instead of overstuffed armchairs
Visually "floaty" furnishings don't overwhelm a small prefab home.
Use Multipurpose Furniture
Items that serve double or triple duty help maximize use of square footage. Consider:
Sofa beds for guest rooms
Coffee tables with interior storage
Nightstands with pop-up work surfaces
Kitchen carts that can be rolled out of sight
Multifunctional room dividers
Furniture that shapeshifts is ideal for a compact prefab.
Add Architectural Interest
Visually interesting architectural elements make a small space feel expansive:
Vaulted ceilings
Skylights
Interior cutouts
Half walls
Extra tall windows
Mirrored walls
architectural detailing draws the eye upwards, creating a feeling of airy openness.
With the right design approach, decorating a small prefab can be a breeze. The space feels freshly minted, not restrictive. Careful furniture selection and an abundance of light keeps things feeling bright, open and oh so airy no matter the square footage.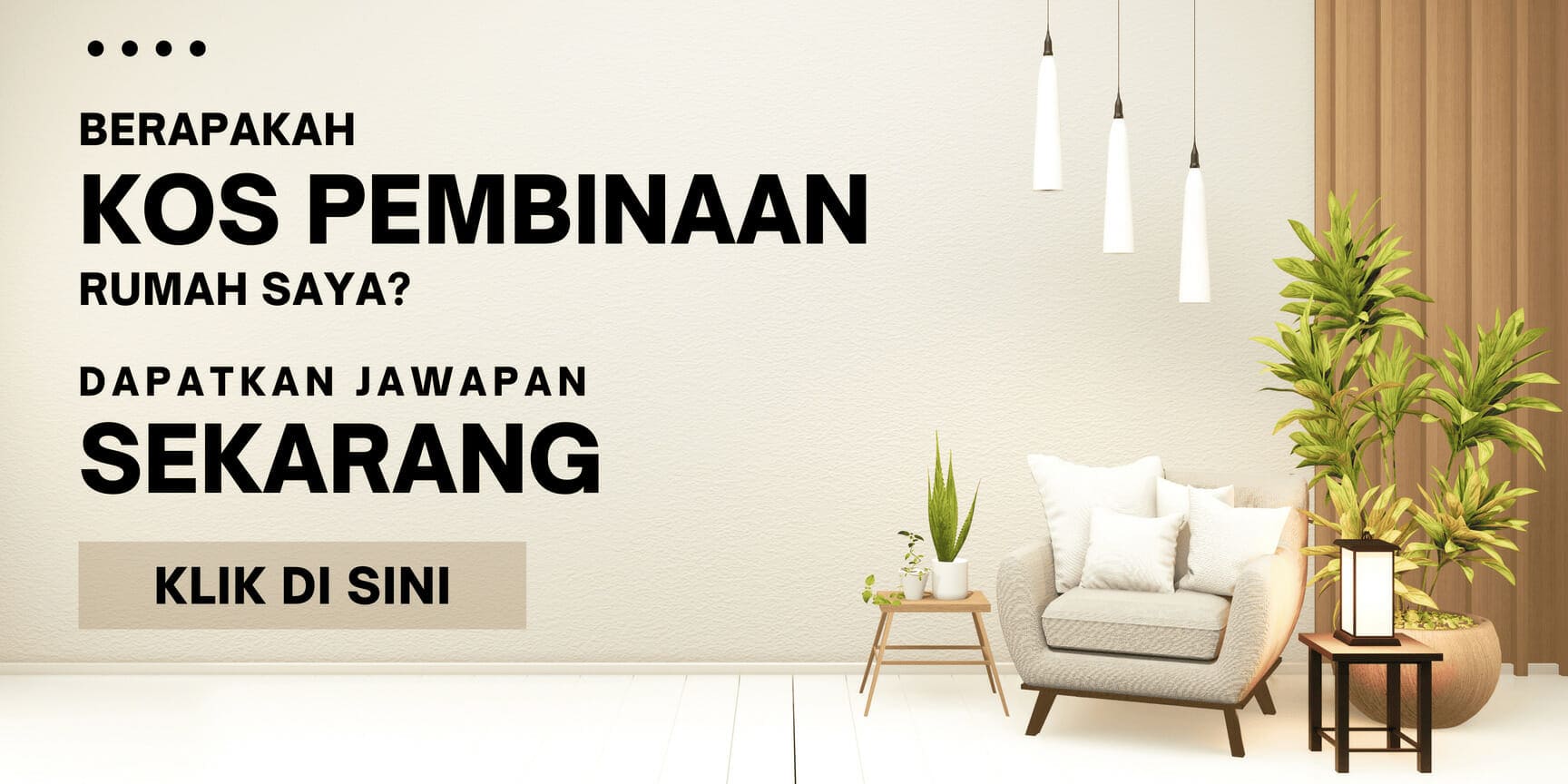 Budget-Friendly Ways to Customize Your Prefab Home's Look
One concern with prefab homes is that they can seem cookie-cutter or repetitive. Thankfully, there are many budget-friendly ways to customize your prefab so it feels unique and reflective of your personal style. With a little creativity, you can transform a basic prefab without breaking the bank.
Shop Discount and Secondhand Stores
Check out closeout sales at home furnishing stores, thrift shops, flea markets and secondhand apps and websites. You can often find top-quality discounted furniture, rugs, art and accessories to spruce up your prefab. Repurposing vintage or imperfect pieces adds character.
Embrace DIY
Add custom touches by making décor yourself. Some thrifty DIY ideas:
Framed photo collages using prints or digitals
Painted canvas wall art
Decorative mirror frames with glued on beads, shells or trim
Coasters or trivets made from corks or colorful ceramic tiles
Refinished furniture with new stain, paint or hardware
Handcrafting even small décor items makes a prefab feel personalized.
Use Removable Wallpaper
Temporary wallpaper lets you change up room styles affordably. Some budget-friendly options:
Peel-and-stick murals: Easy to install and remove. Fun for kids' rooms.
Removable wallpaper rolls: Change patterns when you redecorate.
Wall decals or contact paper: Add color or faux architectural detail.
Changeable wallpaper customizes a prefab without permanent changes.
Paint with a Purpose
Fresh coats of paint in creative color combinations makeover a space. Some thrifty paint makeover ideas:
Two-tone walls: Paint the top and bottom halves of a wall different colors.
Geometric painted accents: Use painter's tape to create chevrons, diamonds or lines on walls, ceilings or stair risers.
Stenciled designs: Cut shapes out of paper to create repeat motif stencils. Use sparingly for impact.
Color-wash walls: Water down paint for a subtle ombre or mottled effect.
Inventive paint techniques customize a prefab on a dime.
Display Collections
Groupings of favorite objects make great budget decor. Display:
Vintage bottles
Sea glass or shells
Houseplants
Meaningful photos
Quirky souvenirs
Collections of personal items show off what you love.
With discounts, sweat equity and a little ingenuity, you can transform a basic prefab home into a space that's distinctly you. What other low-cost DIY ideas can make a prefab home unique?
Best Paint Colors for a Prefab Home Interior
Paint color profoundly impacts the look and feel of any space. For prefab home interiors, carefully chosen hues can help rooms feel vibrant, spacious and stylish. Before breaking out the brushes, keep these guidelines for picking the perfect prefab paint colors in mind.
Opt for Light Neutrals
Stick with soft, pale neutrals for the main living spaces in a prefab home. Light colors enhance brightness and airflow. Smart neutral paint picks include:
Creams like buttercream or oatmilk
Tans and beiges like fawn or khaki
Warm grays with a subtle yellow/brown undertone
Dove greys with just a hint of blue
Pale neutrals make small prefab spaces appear more expansive and airy.
Incorporate Texture
Flat paint can look blah, especially on large expanses of walls and ceilings. Instead, consider:
Eggshell finish for subtle sheen and depth
Suede effect paint for tactile nubby texture
Metallic sheens like satin silver or gold for a glam pop
Paint with texture adds visual interest without overwhelming a compact prefab.
Use Color Strategically
Save bold colors for strategically placed accents:
Bright accent walls behind beds or sectionals
Vibrant kitchen islands in complementary tones
Saturated front doors for curb appeal
Deep color bathroom vanities for drama
Pops of color make neutrals feel fresh instead of flat.
Try Two-Tone Schemes
Two related colors used on different walls create visual intrigue. For example:
Split walls vertically with two hues
Paint the bottom half of walls a darker shade
Use alternate colors in open concept rooms
Two-tone paint combos add flair without overwhelm.
Consider Light Reflecting Value
For optimal light in a prefab, stick with LRV or light reflectance values of 70 percent or above. Light paint colors with high LRVs make interiors feel bright and airy.
High LRV paints maximize natural and artificial lighting in a prefab.
Choosing the perfect paint colors helps a prefab home feel warm, stylish and spacious. Neutrals with texture provide a flexible base, while strategic bold hues give personalized flair. With thoughtful color placement, your compact prefab will feel uniquely you.
Decorating Your Prefab Home to Reflect Your Style
Prefab homes make construction efficient, but some worry they sacrifice style and personality. Thankfully, there are many ways to infuse your personal flair into a prefab dwelling. With purposeful décor choices, you can create a custom look that reflects your tastes and lifestyle.
Choose a Style Lane
Decide what overall style suits you best. Here are some directions to explore:
Modern: Clean lines, minimalist décor, pops of color
Farmhouse: Rustic wood, vintage accents, faded and distressed finishes
Bohemian: Richly layered textures, globally inspired artifacts, lush plants
Industrial: Concrete and brick, exposed pipes and beams, black and metal
Picking a style lane prevents hodgepodge decorating.
Incorporate Meaningful Pieces
Fill your home with treasures that tell your story. Display:
Family heirlooms
Travel mementos
Collections related to hobbies
Favorite art, books and music
Items with sentimental value
Personal possessions give a mass-produced prefab depth.
Choose Furniture with Purpose
Evaluate how you live in each space. Select furniture suited to your routines. For example:
Comfy sectional for family movie nights
Spacious kitchen island for avid cooks
Cozy reading nook for book lovers
Dual office setup for work-from-home
Furniture that suits your lifestyle makes a prefab home work for you.
Repeat Decor Motifs
Echo design elements throughout the home to reinforce your style. Display the same:
Paint colors in multiple rooms
Textures and textiles, like nubby linens
Materials, like wood or metal
Patterns, like checks or florals
Architectural shapes, like arches or trellises
Repeating details creates decor continuity.
Judiciously Add Color
Use consistent color combinations pulled from your style palette. For example:
Black, white and wood tones for modern
Blue, green and antique brass for nautical
Turquoise, coral and rattan for tropical
Cohesive colors strengthen your decorating scheme.
The beauty of prefab construction is the clean slate it provides. Take advantage by decorating distinctly to your taste. Your prefab home will gain loads of style and personality.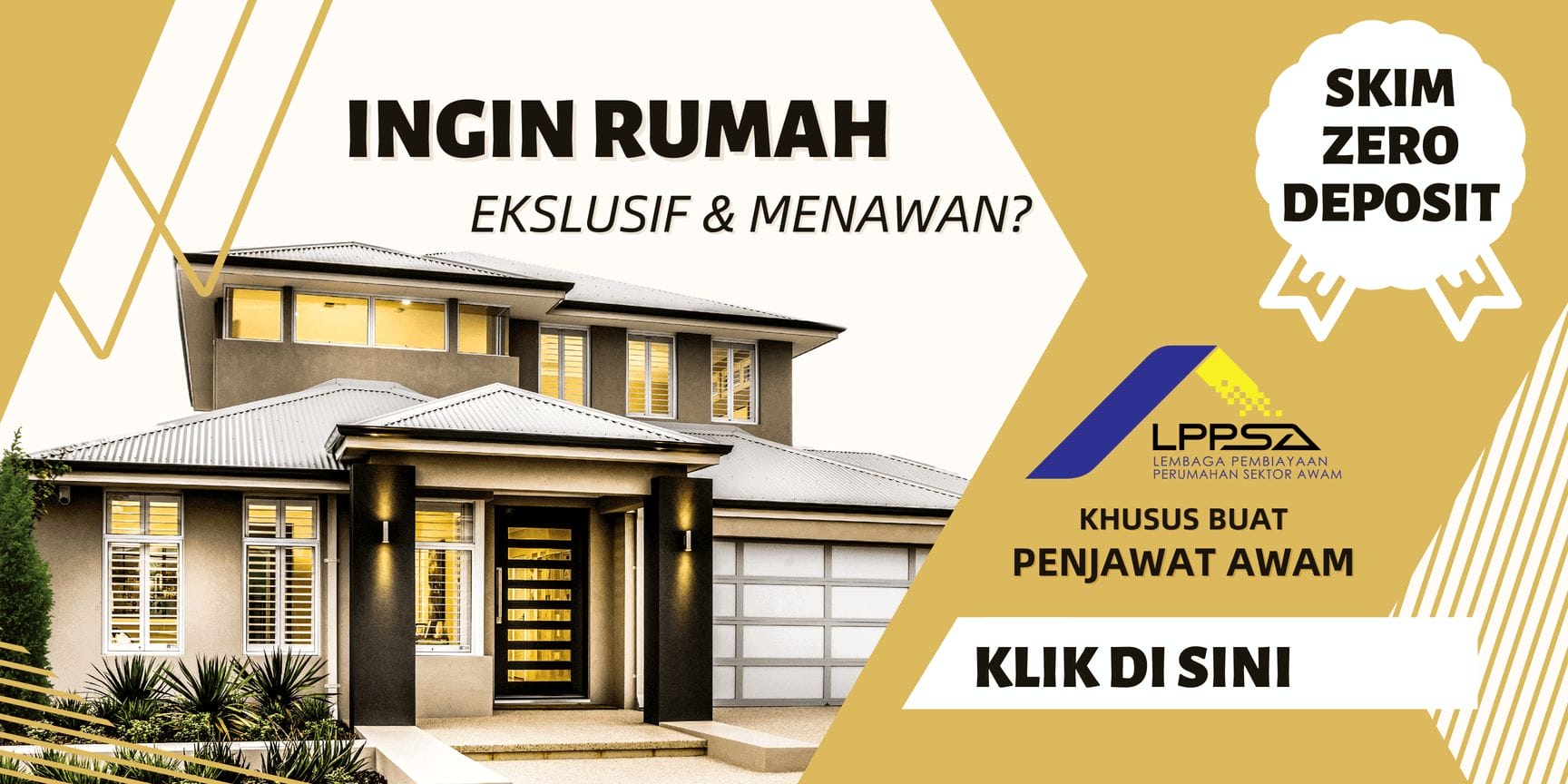 Best Flooring Options for Prefab Homes
Flooring plays a big role in the look and functionality of a prefab home. With so many options available today, from vinyl plank to cork tiles, how do you choose flooring that is durable, affordable and design-forward? Here is an overview of some of the best flooring types for prefabricated homes.
Luxury Vinyl Plank
Luxury vinyl plank (LVP) mimics the look of natural hardwood or stone, but it's 100% waterproof and extremely durable. LVP comes in a wide variety of colors, grains and sizes. Opt for scratch-resistant porcelain or stone designs for heavy traffic areas. Use wood look planks to add warmth to bedrooms and living spaces.
Vinyl Sheet
Vinyl sheet flooring offers a seamless, monochromatic look, especially great for open floor plans. New printing techniques produce versatile visuals from sleek stone and concrete to rustic wood textures. Vinyl sheet is affordable, easy to clean and noise-reducing.
Laminate Flooring
Laminate provides the appeal of hardwood with more durability and affordability. Opt for thicker planks with attached padding for sound insulation. Laminate is scratch-resistant but not fully waterproof. Use in low-moisture rooms like living areas and bedrooms.
Cork Tiles
Cork is a renewable, eco-friendly flooring material perfect for prefab homes. Cork resists moisture, mildew and noise and is comfortable underfoot. Opt for large tile sizes to help small spaces feel bigger. Cork comes in natural tan hues or vibrant colors like blue, green or black.
Bamboo Flooring
Bamboo offers the richness of hardwood with added durability and stability. It's moisture resistant and absorbs noise. Bamboo comes in light and dark stains or carbonized colors like espresso and charcoal for modern appeal. Durable bamboo is great for kitchens, entryways and other high-traffic zones.
Concrete Flooring
Polished or stained concrete makes a sleek, modern statement. Concrete's neutral hue pairs well with bold accent colors. New dyeing techniques create colorful variations. Consider radiant floor heating under concrete to warm rooms. Easy-clean concrete works well in basements and bathrooms.
When choosing floors, prioritize durability, noise reduction, and design flexibility. The right flooring ensures your prefab home looks great and performs wonderfully for years to come.
Decorating Angled Walls and Ceilings in a Prefab Home
Prefabricated homes are designed for efficiency, which sometimes results in unconventional angles and ceilings. Slopes, soffits and awkward corners can pose decorating challenges. Thankfully, with some out-of-the-box thinking, angled architecture can create stylish and functional spaces.
Use Angles to Define Zones
Turn sloped ceilings and knee walls into creative room dividers. Paint angled sections in the same color as the adjoining space to visually connect areas. For example, use a sloped ceiling to delineate a dining area that flows into the living room.
Create Display Niches
Treat angled walls or gable ends as unique gallery display spaces. Hang artwork directly on the slope or add shelving to display collectibles. Illuminate with wall sconces or picture lights to create a focal feature. For small niches, add framed photos, decorative boxes or baskets to fill the space.
Build Window Seating
Use a knee wall next to a window as a built-in bench or storage nook. Add cushions to make a cozy window seat. Or build in cabinetry with hinged lids for discrete storage. Either way, you've transformed an awkward space into something useful.
Add Architectural Interest
Embrace extra lines and planes to boost visual geometry. For example, add a trellis along the top of a slanted wall to accentuate the angle. Or decorate the ceiling with wood beams or wallpaper to complement a sloped ceiling.
Incorporate Lighting
Strategically place lighting to add shape and depth. Recessed cans accentuate the lines and contours of uneven ceilings and walls. Sconces and picture lights provide task lighting. Uplights cast interesting shadows across pitched ceilings.
Make it Multifunctional
Take advantage of the dimensionality of angled architecture. For example, build a workstation or craft area under a sloped ceiling with shelving cut to fit. Or tuck in a reading nook or hideaway office. Think multi-use.
Unconventional angles offer lots of chances for creative decorating solutions. Turn awkward architecture into functional spaces with smart layouts, illuminating lighting and multidimensional uses. Before you know it, those prefab quirks will be a design asset.
Ideas to Add Architectural Interest to a Basic Prefab Home Exterior
Prefabricated homes are valued for efficient construction, but some worry they look sterile or repetitive on the outside. Thankfully, there are easy DIY solutions to give a basic prefab exterior extra architectural interest and curb appeal.
Refresh the Façade with Paint
A fresh coat of paint in an updated color scheme modernizes plain siding. Go bold with black or navy accented with crisp white trim. Or try an ombre effect, with the siding gradually getting lighter from bottom to top.
Paint adds style without major renos. For extra flair, paint the front door a bright, contrasting hue.
Add Character with Faux Architectural Details
Use paint, trim pieces or decals to create illusion of architectural elements. Some ideas:
Faux shiplap or clapboard siding
Painted brickwork or stone
Mock balconies or shutters
Arches, keystones or columns
Faux details add charm without complex construction.
Install an Eye-Catching Front Door
Swap the standard door for one that grabs attention. Go for a bold color, or opt for durable steel or fiberglass models with modern appeal. Panel designs, sidelights and transoms boost visual interest.
A distinctive front door makes a great first impression.
Extend Living Space Outdoors
Connecting indoor and outdoor areas expands the home's footprint. Try:
Spacious deck or patio
Front porch with seating
Pergola, trellis or arbor
Matching outdoor furniture
Well-designed outdoor living areas give a prefab home unique flair.
Addstrategic Landscaping
Plants with height, color and texture make a prefab home look established. Place small trees, tall grasses and flowering perennials near the corners of the home. Use low shrubs to flank the front steps.
Lush plantings soften architecture and connect the home to nature.
With the right additions and upgrades, a basic prefab can gain loads of curb appeal and character. The improved exterior will complement the stylish custom interior.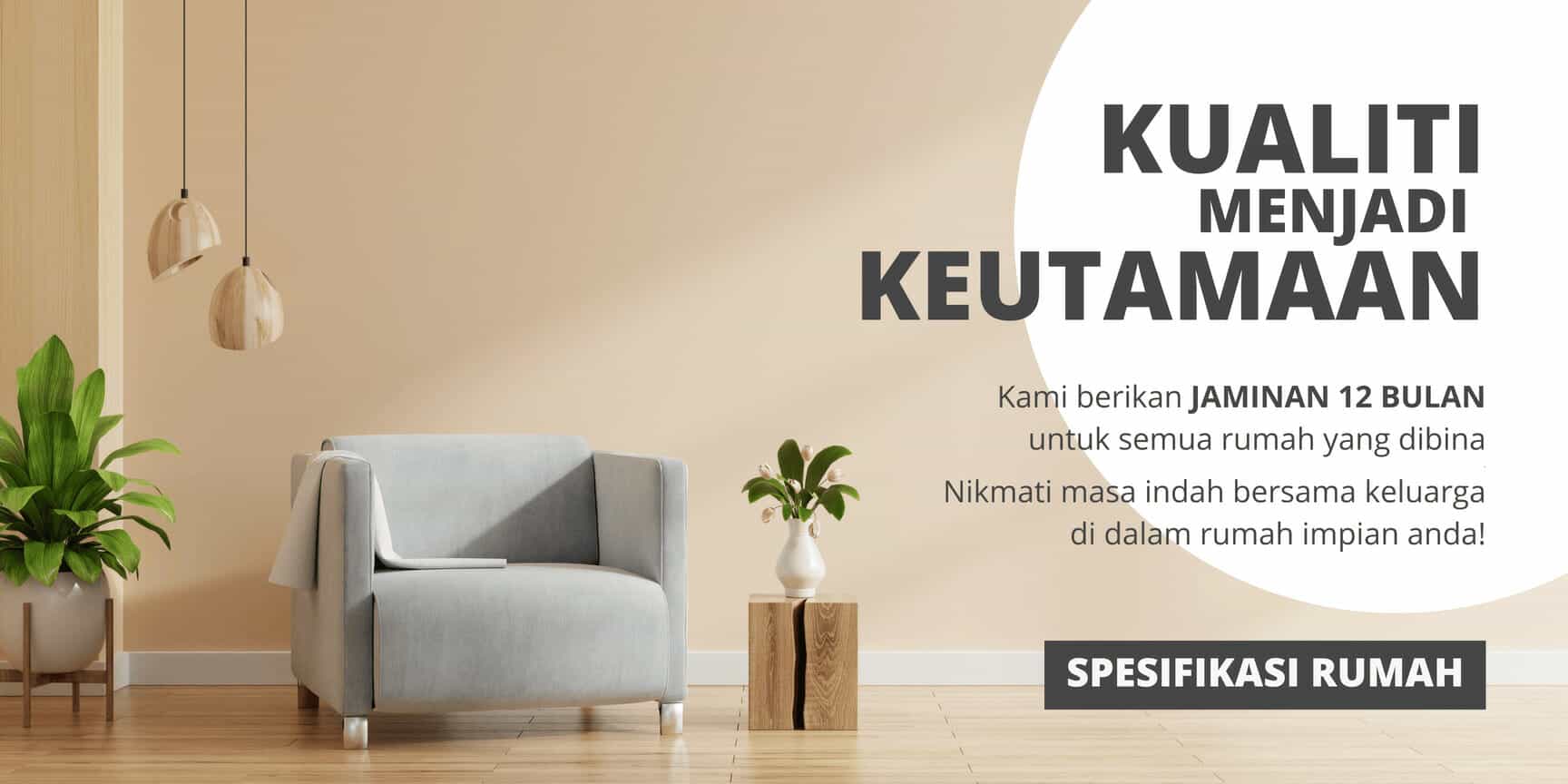 Lighting Ideas to Make Your Prefab Home Feel Inviting
Great lighting transforms sterile, boxy prefab interiors into warm, welcoming spaces. The right mix of fixture styles and placement creates cozy ambience throughout a compact home. Use these tips and lighting ideas to make your prefab feel downright homey.
Layer Light Sources
Combine multiple lighting elements in each room:
Ambient light from fixtures like semi-flush mounts or chandeliers
Task lighting from lamps and sconces
Accent lighting from tracks, picture lights or LED strips
Well-layered lighting provides both overall illumination and customized spots of light.
Install Dimmers
Dimmers allow lighting levels to match changing activities and moods. Use dimmers on overhead fixtures, lamps, under-cabinet lights and puck lights.
Adjustable dimmers give lighting flexibility room to room.
Choose Warm Color Temperatures
Look for fixtures labeled 2700-3000K to emit a warm, inviting glow. Avoid cool blue-toned lighting over 4000K that can feel harsh.
Warm white light makes a prefab home feel cozier.
Highlight Architectural Details
Use directional lighting to showcase unique built-ins like lofts, exposed ductwork or interior windows. Try:
Adjustable track heads
Led tape lighting
Up-lights
Strategic accent lighting shows off a prefab home's special details.
Use Portable Lighting
Freestanding lamps allow flexible illumination that evolves with changing room uses. Try:
Floor lamps behind seating areas
Table lamps for bedside reading nooks
Pendant lamps to spotlight kitchen islands
Movable lighting adapts as needs change.
Proper interior lighting transforms a basic prefab into a stylish, inviting retreat. Use smart fixture selection and placement to create an ambience that feels comfy and bright. Your prefab home will glow with warmth and welcome.
How to Decorate Your Prefab Home for Optimal Energy Efficiency
Prefab homes focus on efficient construction, but décor and interior design choices also impact energy performance. With smart product selection and room layouts, you can reduce your prefab home's environmental footprint and save on energy bills.
Choose Energy Efficient Products
When buying new furnishings and fixtures, look for ENERGY STAR ratings. Efficient options include:
LED light bulbs and fixtures
Insulated roman blinds or cellular shades
Energy saving kitchen appliances
Smart programmable thermostats
Low-flow faucets and showerheads
Eco-products cut down on waste and emissions.
Optimize Window Treatments
Make the most of solar heat gain in winter and shading in summer. Use:
Blackout curtains at night for insulation
Sheers with dense fabrics to filter daylight
Shades to block summer sun but allow winter warmth
Window treatments regulate sunlight seasonally.
Use Area Rugs
Bare floors can feel cold and waste heat. Natural fiber or wool rugs:
Trap cool air against the floor
Reduce noise that can stress occupants
Add comfort underfoot
Cozy rugs conserve heat in a prefab.
Arrange Furniture Thoughtfully
Smart furniture placement maintains comfortable conditions:
Position seating near interior walls, which are warmer
Allow space between furniture and exterior walls or drafty windows
Place furnishings to promote airflow from vents
Intentional layouts keep occupants comfy and lower energy costs.
Add Thermal Mass
Materials like stone, brick and concrete absorb and slowly release heat, tempering indoor temperatures. Incorporate:
Brick accent walls
Concrete floors
Ceramic floor tiles
Stone kitchen surfaces
Thermal mass elements increase climate control and efficiency.
A few eco-conscious design choices transform a prefab into an energy efficient, lower impact home. Use smart products and intelligent layouts to reduce energy waste and environmental impact.
Key Takeaways
Personalize prefab homes with bold paint colors, patterned accents and meaningful keepsakes.
Pale neutrals and natural textures make small prefabs feel more spacious.
Customize on a budget using secondhand finds, removable wallpaper and DIY projects.
Light, airy paint colors work best in prefab interiors to reflect light.
Choose a decorating style and repeat motifs throughout a prefab home.
Opt for durable, waterproof vinyl and laminate flooring in prefab homes.
Turn angled architecture into functional spaces with lighting, built-ins and multi-use furniture.
Faux details, lush landscaping and indoor/outdoor living expand a basic prefab exterior.
Layer ambient, task and accent lighting to make prefabs feel warm and welcoming.
Eco-friendly products and thoughtful layouts improve a prefab home's energy efficiency.
Conclusion
There are endless possibilities to make a mass-produced prefab home feel unique with DIY projects, bold paint colors, and meaningful decor.
Strategic choices like pale neutrals, durable floors, and energy-efficient products optimize prefab home performance.
Creative problem solving turns awkward prefab architecture into functional spaces with built-ins and multipurpose furniture.
Proper lighting design, indoor/outdoor connections, and thermal mass additions transform basic prefab exteriors into stylish, eco-friendly dwellings.
With imagination and purposeful design, a prefab home can feel comfortable, efficient, and distinctly you.

kontraktor rumah
bina rumah
pinjaman lppsa
pengeluaran kwsp
spesifikasi rumah
pelan rumah
rekabentuk rumah
bina rumah atas tanah sendiri
kontraktor rumah selangor