Popular questions about home financing in Malaysia
What are the different types of home loans available in Malaysia?
What are the requirements to qualify for a home loan in Malaysia?
How much can I borrow with a home loan in Malaysia?
What is the process of applying for a home loan in Malaysia?
What documents do I need to apply for a home loan in Malaysia?
What are the interest rates on home loans in Malaysia?
What are the fees involved in getting a home loan in Malaysia?
How can I get the best home loan rates and packages in Malaysia?
What options do I have for early repayment or re-financing of a home loan?
How does credit history and credit score affect home loan approval in Malaysia?



What are the different types of home loans available in Malaysia?
There are several types of home loans offered by banks and financial institutions in Malaysia to suit the diverse needs of home buyers. Here are some of the most common home loan types:
Conventional Home Loan – This is the most common type of home loan. It involves a fixed or floating interest rate paid over a fixed loan tenure of up to 40 years. Conventional loans are straightforward without special features.
Islamic Home Financing – For Muslim borrowers, Islamic banks offer Shariah-compliant home financing based on concepts like Murabahah, Musharakah, Istisna etc. instead of interest. The payment terms are similar to conventional loans.
Variable or Adjustable Rate Home Loan – The interest rate changes according to market conditions. This involves lower initial instalments but carries risk of increasing EMIs later.
Fixed Rate Home Loan – The interest rate remains unchanged for a chosen tenure, providing stability despite rate fluctuations. The fixed period can be for 1/2/3/5 years after which it becomes variable.
Dual Rate Home Loan – Combines features of both fixed and adjustable rate loans. Interest rate remains fixed for a chosen tenure and then converts to a variable rate.
Overdraft Home Loan – Functions like an overdraft account against home loan eligibility. Lower EMIs by paying interest only on the amount utilized.
All-in-One Home Loan – Combines features of an overdraft account and installment loan. Flexible repayment options are available within pre-approved limits.
Interest-Only Home Loan – After an initial principal repayment period, only the interest component needs to be paid. Loan tenure becomes longer but EMI is lower.
Zero Moving In Home Loan – 100% financing support for both property price and related costs. Reduces upfront payment load.
Completed Property Home Loan – For financing a completed property purchase. Comes under personal loan category with faster approval but higher interest.
The wide range of home loan variants cater to different needs of both first-time and experienced home buyers in Malaysia. Understanding the features will help borrowers make the right choice.
What are the requirements to qualify for a home loan in Malaysia?
Home loan eligibility in Malaysia depends on meeting certain requirements by banks and financial institutions. Here are some key criteria to qualify for a home loan:
Income Requirements
Stable and adequate monthly income to repay the loan. Banks typically allow financing of up to 70-90% of applicant's gross monthly income.
Salaried applicants need a minimum of 6 months to 2 years of working experience with confirmed employment. Self-employed or businessmen need 2-3 years of income tax returns and business registration proof.
Down Payment
Minimum 10% of property value required as down payment from own sources. Higher down payment improves chances of loan approval.
Age of Applicant
Age between 21 to 65 years for salaried applicants. Self-employed applicants are often restricted to maximum age 60 years.
Credit Scoring
Good credit score and history improves chances of loan approval. CCRIS report from Central Bank verifies applicant's repayment track record.
Property Documents
Documents validating property ownership and values based on title deed, sale and purchase agreement, valuations, etc.
Debt Service Ratio
Total monthly loan obligations and living expenses of applicant should be maximum 60-70% of gross monthly income.
Nationality and Residency
Malaysian citizenship or permanent residency required. Foreigners need to show valid work permits with minimum 2 year local employment.
Meeting the above key requirements demonstrates the financial ability to take a home loan, hence improving the chances of loan approval from banks. Preparation with documents and due diligence is essential before applying.
How much can I borrow with a home loan in Malaysia?
The maximum home loan amount that you can borrow depends on several factors. Here are some guidelines on how much home loan you may qualify for:
Debt-to-Income Ratio – Banks limit total monthly debt obligations to 60-70% of gross monthly income. Remaining 30-40% is for living expenses. The maximum eligible loan amount is based on this ratio.
Downpayment amount – Higher downpayments allow you to borrow more. With a 20% downpayment, you can borrow upto 80-90% property value. With 50% downpayment, you can borrow upto 50% property value.
Property type and value – Loans for landed property are capped at RM500,000. High-rise property loans can reach RM1 million based on financial ability.
Age at loan maturity – Maximum age at the end of loan tenure is 70 years for salaried and 65 years for self-employed applicants. Longer loan tenure allows higher eligible amounts.
Credit history – Good CCRIS credit rating and repayment track record can help secure higher loan approval.
Fixed monthly commitments – Lower car loan, credit card or other debt obligations improve chances of higher loan eligibility.
Income documents – Strong proof of fixed income from employment or business allows higher loan amounts compared to variable income.
Number of dependents – Higher number of dependents reduces the loan amount that banks are willing to offer.
A useful rule of thumb is that banks are willing to finance 4 to 5 times your annual income for salaried applicants. Speak to bank relationship managers before applying for personalized home loan eligibility assessment.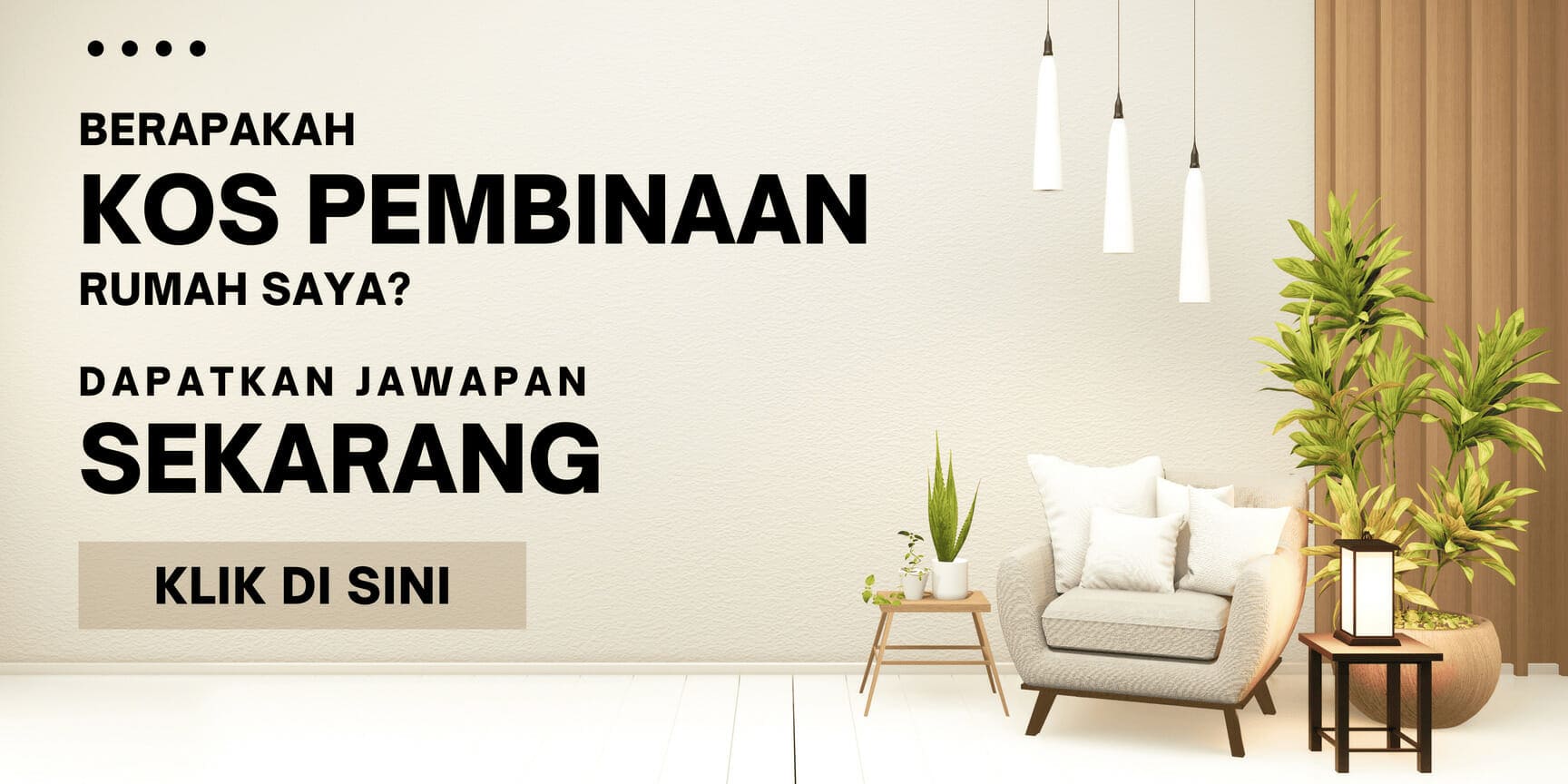 What is the process of applying for a home loan in Malaysia?
Applying for a home loan in Malaysia involves several steps from loan enquiries to approval. Here is an overview of the key stages:
Loan Enquiries – Approach banks and compare interest rates, features and fees for home loans suitable to your needs. Shortlist 2-3 options.
Documents Preparation – Keep required documents ready for income proof, credit history, property valuation, processing fees etc.
Loan Application – Submit completed loan application form and documents to bank for processing.
Credit Appraisal – Bank will evaluate your credit worthiness based on income, credit score, property value, insurance and other eligibility criteria.
Loan Approval In-Principle – If credit appraisal meets bank requirements, they will issue a Letter of Offer with home loan terms for your consent.
Legal and Technical Evaluation – Bank's lawyers will verify legal ownership and conduct valuation of the property through registered valuers.
Loan Disbursement – After all verifications, bank will disburse approved loan amount directly to developer according to S&P agreement.
Mortgage Registration – Bank will register a lien on the property title as mortgage collateral for the home loan.
Progressive Disbursements – For under-construction properties, banks release funds progressively based on completion stage.
Loan Servicing – Once property is ready, borrowers need to begin servicing monthly installments. Accounts are monitored throughout tenure.
Applying early and preparing all documents diligently will help expedite the processing and approval formalities for your home loan application.
What documents do I need to apply for a home loan in Malaysia?
Here is a checklist of the key documents required when applying for a home loan in Malaysia:
Identity Documents
Photocopy of NRIC (both sides)
Latest passport size photo
Marriage certificate (if applicable)
Residence Proof
Utility bills showing present residential address
Income Documents
Latest 3 months' salary slips (for salaried individuals)
Last 3 years' Income Tax Assessment and Returns (for self-employed individuals)
EPF statement showing contributions history
Property Documents
Copy of Sale & Purchase Agreement
Previous title deeds
Approved building plans for new construction
Credit Information
CCRIS credit report from Central Bank
Existing loan account statements
Valuation Documents
Receipts of recent utility bills for property
Title search from Land office
Other Documents
Processing fee cheque as required by bank
Insurance coverage nominations
Bank account statements
Having all documents ready in order will help fast-track your home loan application approval process. Check with your bank on any additional document requirements.
What are the interest rates on home loans in Malaysia?
Home loan interest rates in Malaysia vary from bank to bank and depend on several factors. Here are some current trends:
Floating rate home loans range from 3.6% to 5.5% per annum based on Base Rate and BLR pricing mechanisms.
Fixed rate home loans average 4.0% to 6.5% fixed for 2 to 5 years before converting to floating rates.
Islamic home financing rates average 3.8% to 5.8% based on BFR and Ceiling Profit Rate pricing models.
Interest rates for low cost housing loans are from 3% to 4%.
Commercial property loans usually base rates from 4% to 7%.
Banks offer lower interest rates for:
Higher loan amounts above RM150,000
Longer loan tenure of 30 years and above
Borrowers with stronger credit scores and history
Lower risk fixed rate structure loans
Portfolio customers with multiple accounts and services
Rates also depend on:
Economic and benchmark lending rates set by Central Bank
Promotional campaigns offered by banks
Checking rate trends and comparing interest rates from different banks is advisable to get the most competitive home loan deals.
What are the fees involved in getting a home loan in Malaysia?
Taking a home loan involves certain fees and charges to be paid to banks in Malaysia. Here are some of the common fees to be aware of:
Processing Fee
1% of approved loan amount, paid upfront with application to the bank.
Stamp Duty
0.5% of total loan amount. Paid to IRB based on Loan Agreement.
Disbursement Fee
0.1% of loan amount, paid to bank for loan release processing.
Legal Fee
Paid to bank's solicitors for preparing legal documentation and property valuations.
Mortgage Redrawal Fee
Incurred during re-financing or transfer of mortgage to another bank.
Early Redemption Fee
Lock-in period penalties for foreclosing loan before maturity.
Late Payment Charges
For overdue monthly installment payments. Typically 1% of outstanding amount.
Cancellation Fee
Issued Letter of Offer if loan is cancelled mid-process. About 0.5% of loan amount.
Valuation Fee
Incurred if bank requests for official property re-valuation.
Being aware of the fees involved will allow you to budget accordingly when taking a home loan. Most fees can be waived or negotiated for large loans.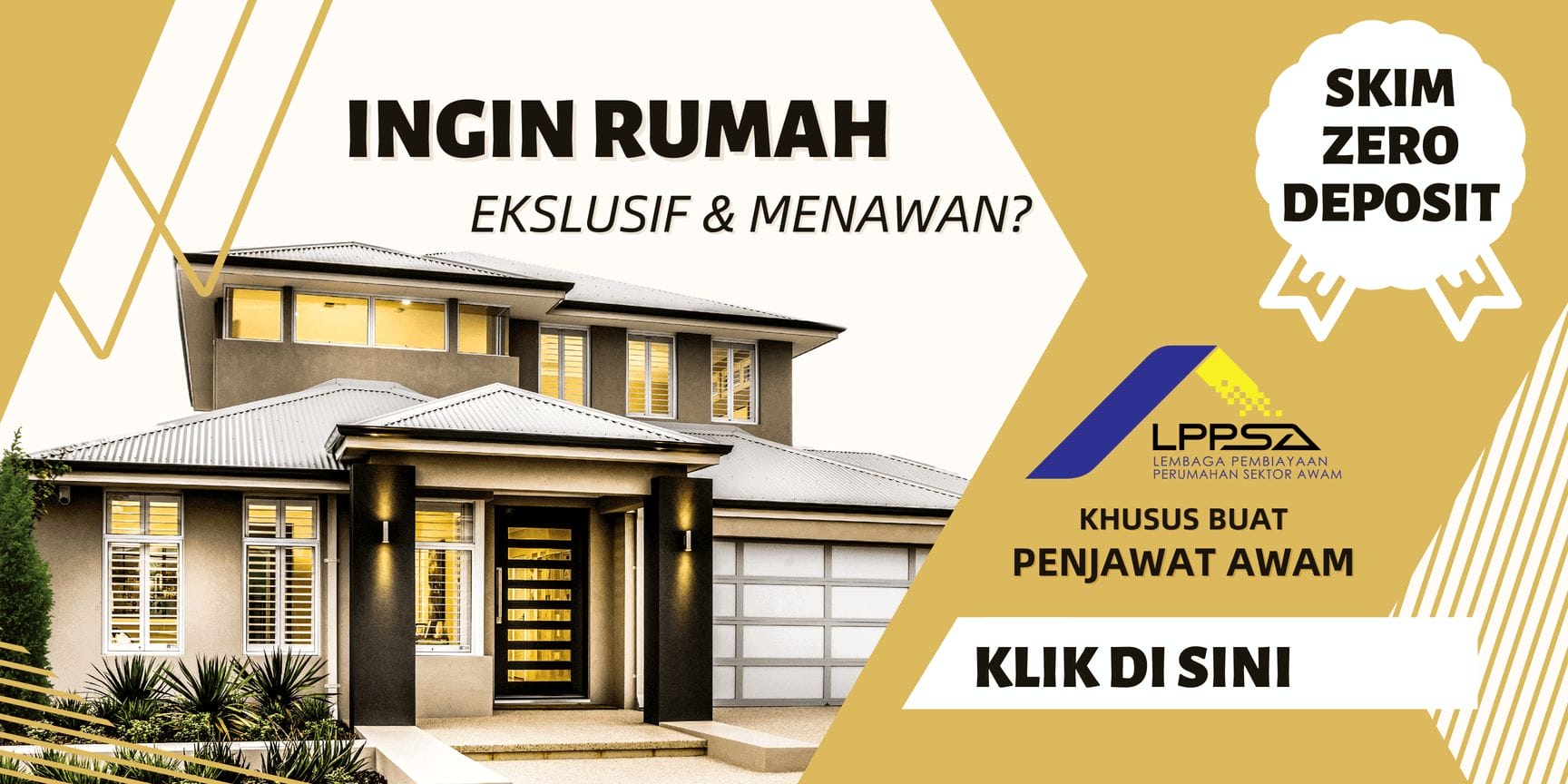 How can I get the best home loan rates and packages in Malaysia?
Here are some useful tips to get the most competitive interest rates and loan packages when applying for a home loan in Malaysia:
Compare rates across multiple banks. Leverage online portals like Loanstreet to get quotes.
Maintain an excellent credit score and healthy credit utilisation to showcase your profile.
Consider fixed rate loans for lower rates, especially when market rates are high.
Opt for longer loan tenure of 30-40 years to reduce monthly instalments and get better rates.
Make a higher downpayment, at least 20%, to present a lower risk profile.
Take advantage of lower rates for high-value loans above RM150,000.
Negotiate your salary-account relationship with banks to get staff rates.
Time your application when banks offer seasonal promotional rates and packages.
Apply directly without agents to avoid commission charges passed on as higher rates.
Limit your financial obligations from other loans to comfortably meet debt ratios.
Be informed and negotiate fees to get them waived, e.g. processing fees.
Doing thorough research and maintaining good credit health will help you secure the most ideal home loan package for your needs at optimized interest rates.
What options do I have for early repayment or re-financing of a home loan?
Here are some options available in Malaysia if you wish to repay your home loan earlier or re-finance the loan:
Early Re-financing
Re-finance and transfer your loan to another bank that offers lower rates, usually after 2-3 years into the tenure. Pay penalty fees to existing bank.
Early Redemption
Fully settle your home loan by prepaying the outstanding principal amount. Lock-in periods and penalties apply.
Overpayments
Make voluntary excess payments over and above your monthly instalments to reduce principal outstanding.
Partial Re-financing
Re-finance only a part of your outstanding loan amount with a new bank for better rates.
Balance Transfer
Transfer and consolidate high-cost debts like car loans under your lower home loan rates.
Shortening Tenure
Keep instalments constant but opt for shorter tenure of 15-20 years instead of 30 years to repay faster.
Mortgage Redraw Facility
Flexibility to redraw excess repayments already made to lower subsequent instalments.
Early Refinancing Package
Some banks offer attractive packages for refinancing even during lock-in period without penalties.
Discuss with your bank on the most suitable option as per your financial capability to repay your home loan faster and reduce interest cost.
How does credit history and credit score affect home loan approval in Malaysia?
Your credit history and CCRIS credit score are crucial factors that affect home loan approval process in Malaysia. Here are some ways they influence lending decisions:
Applicants with poor credit history and defaults are more likely to be rejected for home loans.
First time borrowers with no credit history may also find it more difficult to secure loan approval.
A high credit score above 750 indicates good repayment behavior and improves loan eligibility.
Long credit history of managing loans and card repayments responsibly helps demonstrate creditworthiness.
High credit utilisation ratio above 50% indicates credit hungry behavior and may lead to lower approved loans.
Multiple loan applications and credit inquiries in a short time can reduce chances of home loan approval.
Poor repayment track record and missed repayments reflect badly and lead to higher interest rates.
Good credit mix with both secured and unsecured loans illustrates ability to manage different credit facilities well.
Amounts overdue, defaulted accounts, settlements and writs negatively impact credit score.
Borrowers need to check CIR, CCRIS reports and correct errors immediately before applying.
Therefore, having no defaults, low debts, responsible repayment history and good credit score above 700 is highly recommended when applying for a home loan for the best approval terms.
Key Takeaways
There are diverse home loan types like conventional, Islamic, fixed rate, adjustable rate and all-in-one loans to suit different profiles and needs.
Key eligibility criteria for home loans include income stability, legal property ownership, credit history, debt ratios and required documents.
Loan approval amount depends on factors like income, property value, repayment ability and credit score of the applicant.
Interest rates vary from 3.5% to 7% based on loan amount, tenure, base rates and promotional campaigns.
Fees like processing fees, stamp duties, legal fees and re-financing costs need to be considered when taking a home loan.
Good credit profile, record and timing of application can help secure the best home loan rates and packages.
Options like early re-financing, overpayments and reducing tenure allow faster repayment of home loans.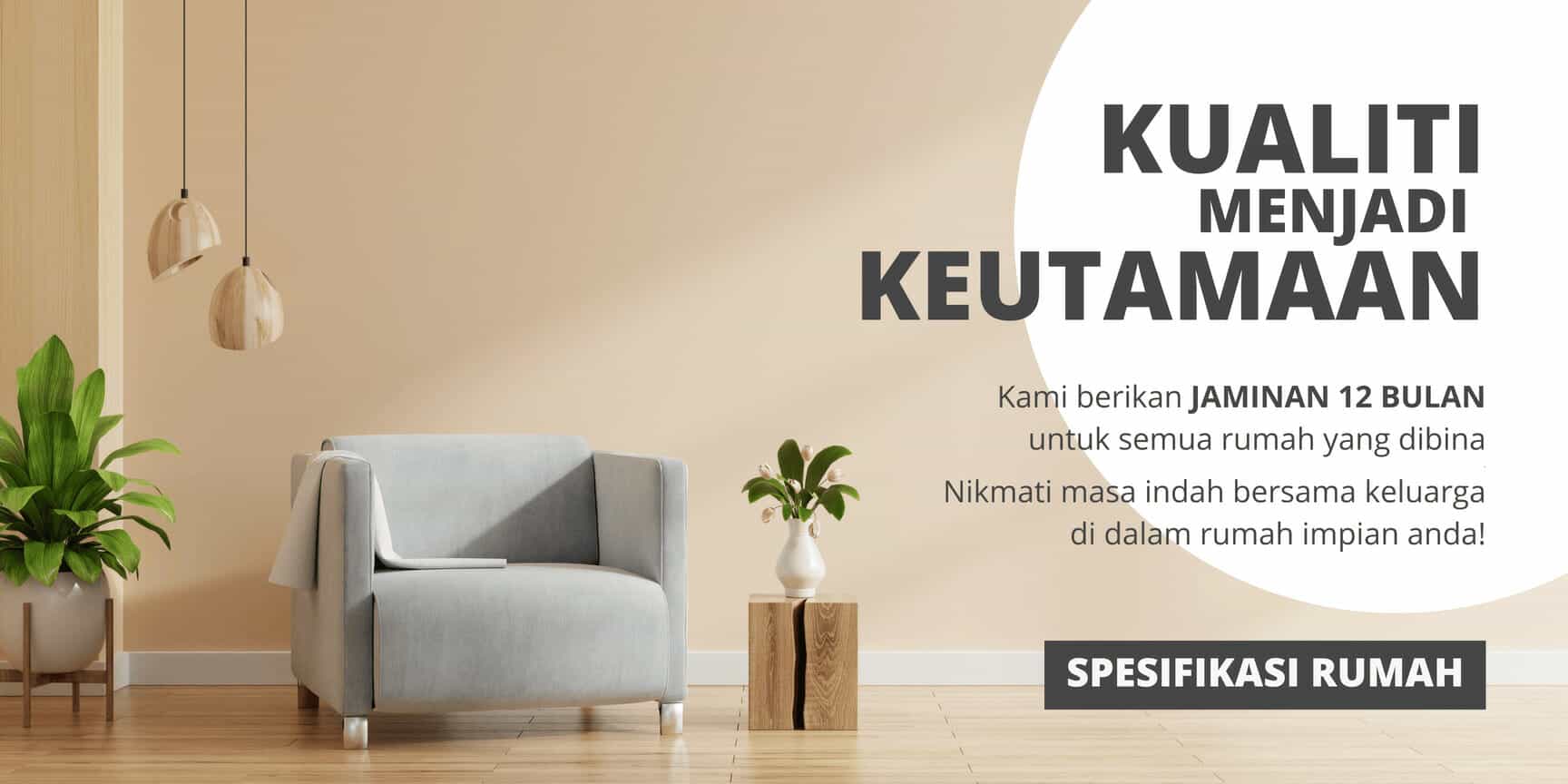 Conclusion
Malaysia offers a wide range of home loan options to suit different buyers, with both conventional and Islamic financing models.
Banks have specific eligibility criteria that applicants need to fulfill to qualify for the desired loan amount and tenure.
Interest rates and fees are key considerations for getting a cost-effective home loan. Rates vary based on market conditions and campaign offers.
Maintaining a clean repayment track record and healthy credit profile is crucial for securing quick home loan approval on best terms.

kontraktor rumah
bina rumah
pinjaman lppsa
pengeluaran kwsp
spesifikasi rumah
pelan rumah
rekabentuk rumah
bina rumah atas tanah sendiri
kontraktor rumah selangor